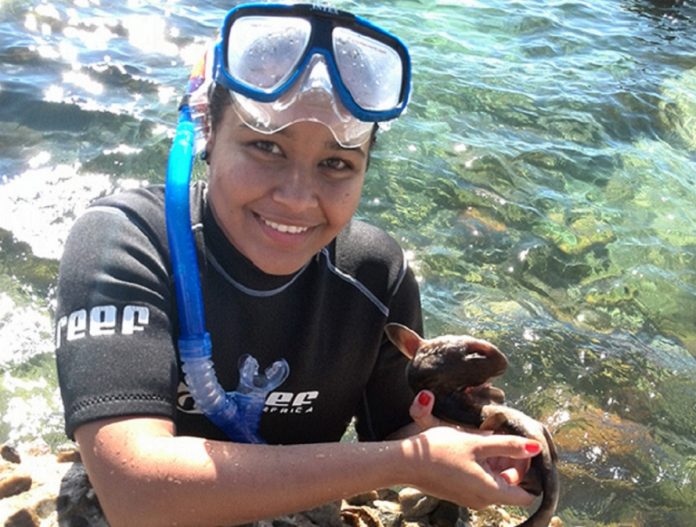 Most people equate jelly fish with those nasty beasties that sting if you stand on them and prevent swimmers from going into the sea.
Then there are those people who have a fascination for them. One is Verena Ras, a young University of the Western Cape marine biologist.
Recently Ras was part of a team that officially discovered a new species of jelly fish in South African waters. Called the Chrysaora agulhensis, the species apparently resembles two others from the Benguela Current ecosystem, namely the C.fulgida and C. africana.
She is currently completing a PhD in Marine Genetics and has published her first academic article. The study, is appropriately titled There are three species of Chrysaora (Scyphozoa: Discomedusae) in the Benguela upwelling ecosystem, not two.
Endemic to Agulhas current system
According to a report on the UWC website, the species, which appears to be endemic to the Agulhas current system (hence the name) is described from 31 specimens.
The jelly fish are mostly collected in False Bay in the Western Cape.
The species are distinguishable by a combination of tentacle/lappet number and shape, colour patterns and the form of the oral arms.
"Data for African jellyfish species – or species found along the West and East African coastlines, rather – is relatively non-existent," says Ras.
"The main purposes of my work among the broader research conducted within our group is to begin to 'fill this gap' by providing updated descriptions of African species, as well as barcoding their DNA and investigating their population biology and ecology."
Research. The Peculiar Habits of the Bearded Goby
Learning other skills
Ras says in her short time involved in this research she has acquired news skills. This has included training in conservation techniques, marine biology, histology, genetics, molecular biology, microscopy and biostatistics, amongst others.
"This keeps the work interesting and allows me to transfer skills to many other domains. I'm now drawing on skills in GIS (geographical information systems) and programming to answer some of our current questions."
Ras works full-time as a scientist and trainer with the University of Cape Town and H3ABioNet – a pan-African Bioinformatics network coordinating, developing and delivering bioinformatics training across multiple African countries.
Next time you spot a jelly fish while walking on the beach, you will have new respect for it! To read the full article visit:
https://www.uwc.ac.za/Faculties/NS/News/Pages/UWC-researcher-discovers-new-jellyfish-species.aspx
Source:https://www.fishingindustrynewssa.com/2020/07/03/another-species-of-jelly-fish-identified/